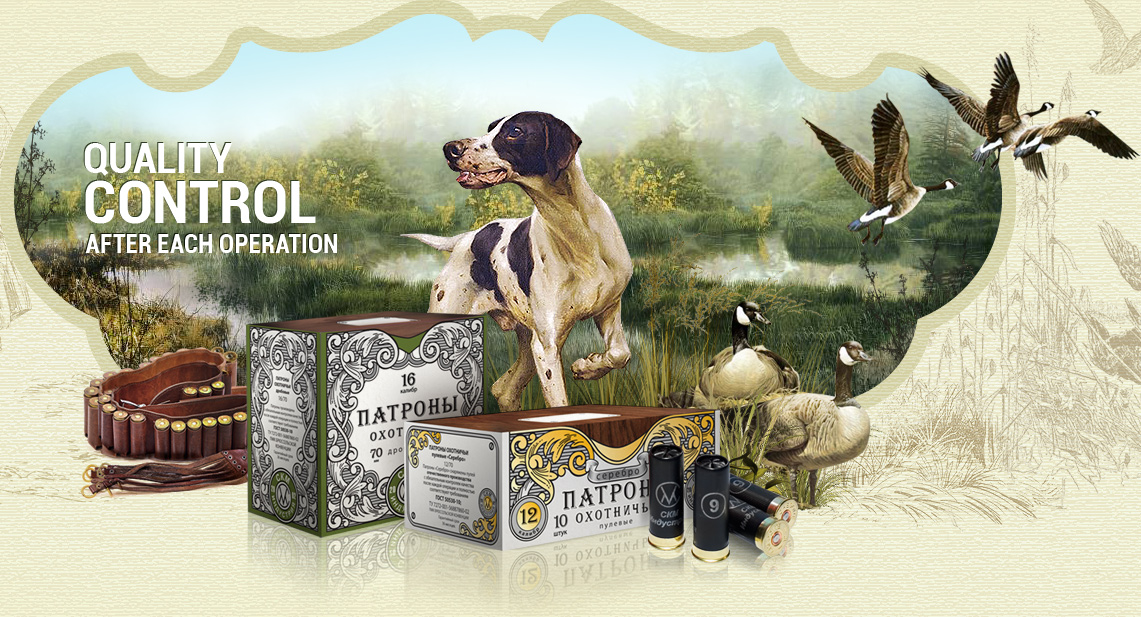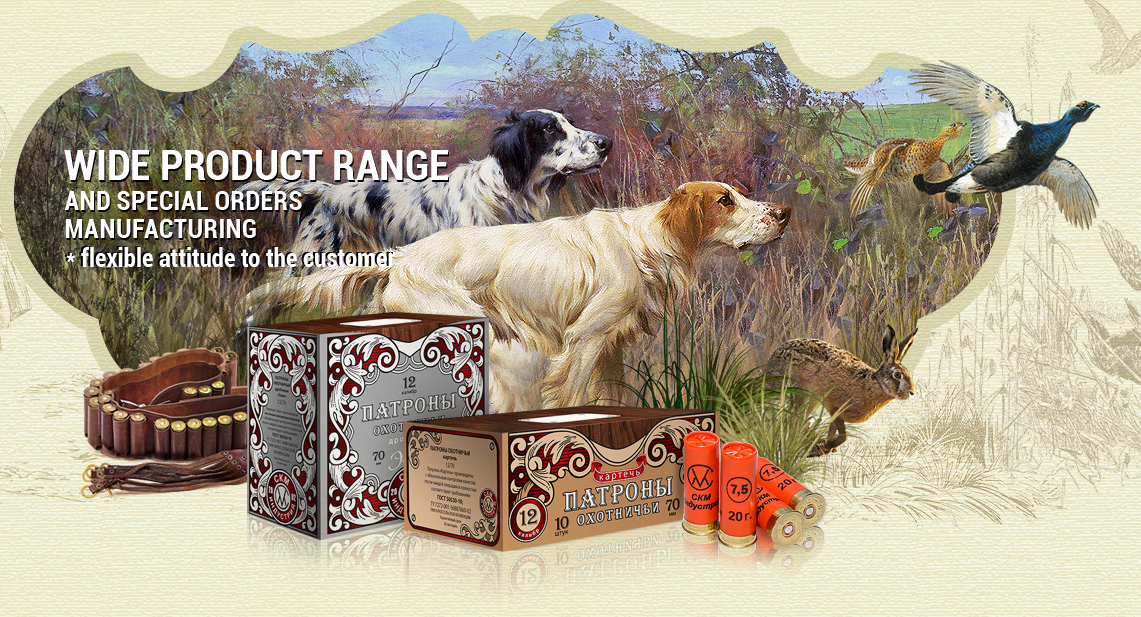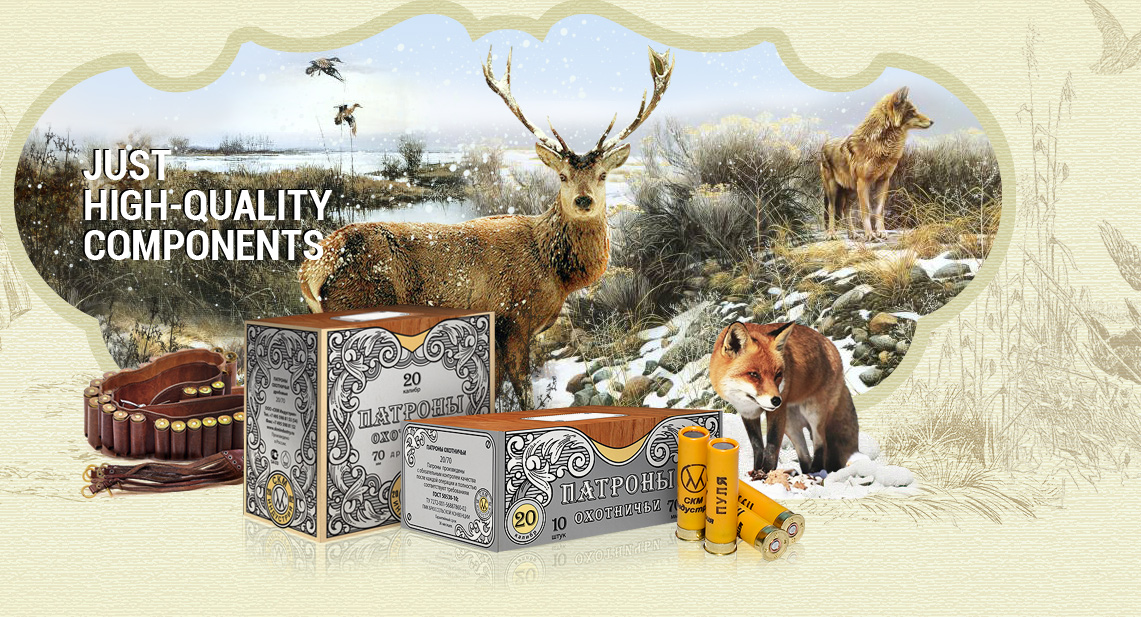 HUNTING AND SPORTING SHOOTING – IT'S A LIFESTYLE!

We all, the shooters and professionals understand - to be leaders in sport and hunting shooting, we need to constantly look forward for excellence.

Our main credo is quality control, constant work on improving our products, tracking word trends and the latest developments in the field of sporting and hunting shooting.

To produce cartridges we use only the best parts, mainly of European manufacturers, because we understand that the quality of the final product depends largely on the quality of the raw material from which it is made.

Located in the territory of shooting complex, and being in close collaboration with a number of game farms, we are able to monitor the quality of products, not only in the laboratory, but also in the field, immediately getting information about any defects in our products, what gives us the ability to quickly eliminate these defects.

You can buy our products in more than a hundred Russian cities, as well as in the Republic of Kazakhstan and the Republic of Belarus.